Welcome to iView South Australia
iView South Australia iPhone App is now available on the App Store under iViewSA, click on the iPhone right of screen to find out more and download, it's FREE.

iView South Australia is South Australia's premium Accommodation, Hospitality and Tourism website where you can find and virtually visit SA's best Hotels, Pubs, Bars, Wineries, Function Venues and Tourist Attractions located in Adelaide, Barossa Valley, Kangaroo Island and the greater SA area.

Properties listed on iView South Australia offer the best and most important information available online. Nothing to hide, access all areas! You will enjoy our easy to use interactive virtual tours which are viewable on Computers, iPhone and iPad devices, optimised for super fast downloading of content with features such as Full Screen 360° degree views.

View South Australian Hotel, B&B and Holiday accommodation through interactive virtual tours and never be disappointed by your room choice again. Virtually visit SA's function venues, pubs and bars as if you are actually there and plan your next party, event or function with confidence.
Wineries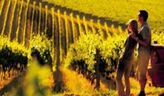 Restaurants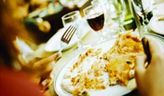 Function Venues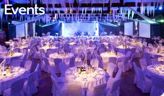 Tourism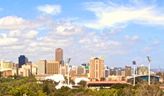 iView South Australia offers you more access than any website, the closest thing to experiencing a location first hand is through our interactive virtual tours on your computer, iPad or even while traveling on your iPhone.
Ownership and Copyright ( © ) This website and its contents are owned by iView South Australia (iViewSA). The website, its design and its content including each and every photograph and virtual tour are protected by copyright and trademark law and other related intellectual property rights. Copyright in the virtual tours and photographs is owned by iViewSA and / or Virtual Inspection Agency (VIA). iViewSA and VIAs photographs are also protected by moral rights. iViewSA and VIA assert their moral right to be identified as the author whenever these photographs or 360 virtual tours are copied or distributed by any means. All works on this website may not be reproduced without the prior written permission of iViewSA and VIA. Any use of our work for commercial or non-commercial purposes is expressly forbidden.